As a subsidiary of Clean Solutions Group, Fibrix Filtration is an integral part of the broader vision for A Cleaner Way Forward™. Our first ESG report provides a company-wide view of our benchmarks, progress, and opportunities.
Made in the USA
An American manufacturing company with operations in North Carolina and Texas.
All Fibrix Filtration products are manufactured with pride in the USA.
Innovative products. Unparalleled customer service.
That is what makes Fibrix Filtration the leading producer of pleat and high loft filtration media.
The Most Trusted Name in Filtration Media.
For over 50 years, Fibrix Filtration has manufactured high-quality air, liquid, and specialty filtration media for the commercial, industrial, and residential markets.
As the only manufacturer of high-loft and pleat filtration media in North America, we are the one-stop shop for your most demanding filtration needs.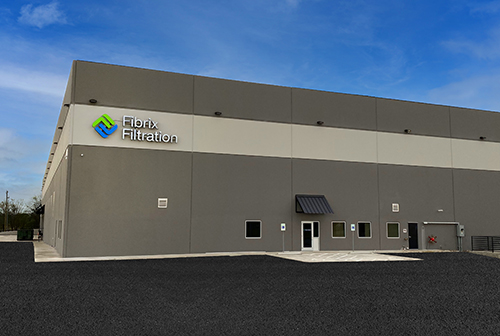 A CSG Company
Clean Solutions Group (CSG) is an ESG company dedicated to providing our customers with high-quality and environmentally responsible nonwoven cleaning and filtration products. Formed in 2022, CSG combines two leaders in nonwoven manufacturing to create a sustainable green cleaning powerhouse.
ISO Certification
We work hard to maintain the highest standards in our manufacturing facilities to ensure our customers consistently receive the highest-quality products possible. That is why our Texas facility has been ISO 9001 certified since 2001 and our North Carolina plants maintain a strict quality management system (QMS) based on ISO best practices. It is also why our  quality return percentage is one of the lowest in the industry.
Project ONCE
Quality is not just about making great products; quality is about delivering those products on-time. At Fibrix Filtration, our Project ONCE (ON-time, Complete, Every time) initiative ensures our customers consistently get their products on-time. For the past three years, we have maintained an average 99.2% ONCE score. That is a lot of on-time deliveries; and better yet, a lot of happy customers.