Superior Nonwoven Products.
Crafted with Pride in the USA.
The Fibrix Filtration Story
For more than 50 years Fibrix has been a leading manufacturer of nonwoven fiber solutions with the scale and expertise to service local, regional, and national companies. With 4 facilities and 8 quality production lines, Fibrix Filtration continues to deliver a broad range of innovative solutions to over 250 customers in filtration markets including HVAC, paint collection, liquid, evaporative cooling, and specialty filters.
The Fibrix Mission and Corporate Values
Our mission is to be the premier U.S. nonwovens manufacturing company as measured by superior product and service quality, strong financial performance and sustainable, profitable growth. We strive to outperform our competition through the quality and development of our employees, assets and product innovations. We endeavor to maintain an inclusive and engaging work environment that enables each employee to fully contribute to and participate in our company's success.









The Fibrix 5S Culture
Fibrix embraces and practices the 5S culture within all its manufacturing facilities to promote a neat, clean, and efficient workplace. This process also includes a method for removing excess materials and tools from the workplace and organizing the required items such that they are easy to find, use, and maintain. The elements of 5S are simple to learn: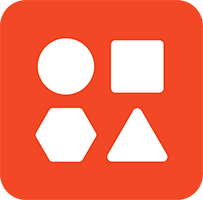 Sort
(Seiri)
Eliminate whatever is not needed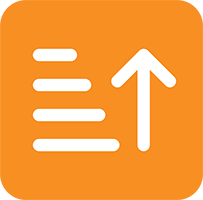 Set in Order
(Seiton)
Organize whatever remains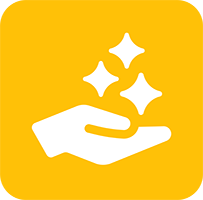 Shine
(Seiso)
Clean the work area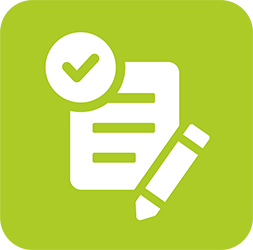 Standardize
(Seiketsu)
Schedule regular cleaning and maintenance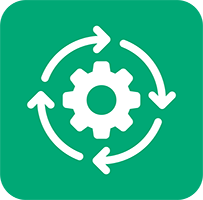 Sustain
(Shitsuke)
Make 5S a way of life
The benefits we have derived as a manufacturing company from implementing 5S include:
Improved safety
Higher equipment availability
Lower defect rates
Reduced costs
Increased production agility and flexibility
Improved employee morale
Better asset utilization
Enhanced enterprise image to customers, suppliers, employees, and management
Corporate Safety Policy
Fibrix is committed to providing a safe working environment for our employees and guests. We believe that safety is more than a program with established policies. Safety is a mindset which must be developed and supported by each person every day. Fibrix employees are engaged in delivering quality products in safe and sustainable methods.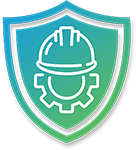 Values
I am responsible for my safety.
I operate safely or not at all.
I am empowered to act and to expect others to act in a safe manner.
Safety is a critical part of everything I do at Fibrix!
Basics
I wear all required personal protective equipment.
I sustain orderliness by participating in all 5S efforts.
I report all safety-related incidents to protect everyone.
I actively participate in all safety training events.
Continuous Improvement
Our passion is delivering high quality, innovative, nonwoven solutions with an unparalleled customer experience.  We do this by embracing a culture of continuous improvement in five key areas: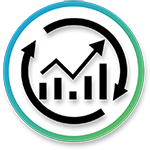 Safety
Production
Customer Satisfaction
Sustainability and Waste Reduction
Employee Engagement
At Fibrix, continuous improvement is a journey, not a destination.  Our journey began with an emphasis on the 5-S process and quickly expanded to include continuous improvement Kaizen events, safety audits and employee engagement surveys at each of our facilities throughout the year. Today we strive to improve what we do every day by listening to our customers, learning from our mistakes, and building a culture where improvement is celebrated and respected.
We invite you to join our journey.
Environmental Sustainability
To build a better world, we all must change the way we live, work and play. For our part, Fibrix will do what we do best: innovate, adapt, and collaborate. We strive to lead by example and work with others to help transition to a more sustainable environment.
Our environmental initiatives include:
Capturing and reusing edge-trim during manufacturing which dramatically reduces the amount of waste going to landfills.
Aligning with key suppliers who specialize in producing high quality fiber from recycled pre-industrial, post-industrial and post-consumer waste.
Implementing scrap buy-back programs with key customers to recycle their fiber scrap.
Collaborating with customers to minimize packaging materials that are often thrown away upon receipt. This further reduces the waste stream while at the same time reducing the amount of space required for shipping which lowers the number of truckload deliveries required.
Replaced our fleet of tractors with new higher efficiency model vehicles improving overall fleet efficiencies while reducing CO2 greenhouse gas emissions.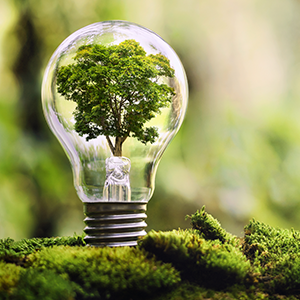 We are proud to say that we have long been – and remain – committed to doing our part by applying our science and engineering expertise to create sustainable solutions to all of the markets we serve. Over the next decade, we will continue to reduce our own footprint; deliver ever-increasing value to customers and contribute resources and expertise towards creating a cleaner tomorrow.
We work hard to maintain the highest standards in our manufacturing facilities to ensure our customers consistently receive the highest quality products possible. That is why our Texas facility has been ISO 9001 certified since 2001 and our North Carolina plants maintain a strict quality management system (QMS) based on ISO best practices. It is also why we have one of the lowest quality return percentages in the industry.