Paint Collection
Your spray teams work hard. The last thing they want to do is spend time changing filters. That's why our paint collection medias are designed for maximum paint absorption that last the entire shift and beyond.
Contact us today to begin customizing your solution.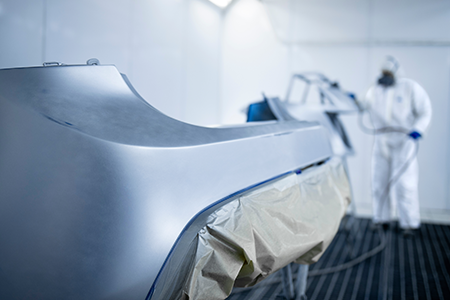 Standard Media
Our overspray media catches paint particles in spray booths. We offer many sizes, thicknesses, and weights making it easy for you to customize your paint collection needs.
Super Paint Guard (SPG)
Spend more time working and less time changing your filters. Super Paint Guard's high holding capacity allows for improved longevity and productivity. Our high denier paint entry side and high efficiency air leaving side captures 99% of paint overspray. 
We've done the research. Get the most thoroughly tested, energy-efficient particulate and molecular solutions for life sciences air filtration. Fibrix Filtration products can help you comply with the toughest regulations, control contaminants, protect products, processes and equipment, and safeguard patients, lab researchers and plant workers.